Bee Removal Melbourne
If your beautiful garden has been invaded by bees that have comfortably occupied one of your trees and have settled in a bee hive, you can get rid of them simply by giving us a call at Pest Disturbers Pty Ltd. We are providers of expert bee removal services in Melbourne and can help you get rid of bees from your home, office or commercial set-up promptly and effectively.
Although bees play an important role in making our environment beautiful by helping with pollination of flowers and they are also the producers of honey, it is still not a good idea to have them live with you. Letting them occupy your garden or lawn can be dangerous for you and your children as well because they can sting you as you try to enjoy the outdoors.
Are you Homing Bee Occupants?
Bee hives are not restricted to trees only. Bees can build their nests in your soil by creating small holes in it. They use a branch to lay down the foundation and some bees may use multiple branches to build an expanded nest. They will make use of leaves and twigs as construction material. Some bees occupy the spaces under rocks and some use an abandoned bird's nest to build their own. You can find beehives in wall cracks or crevices, in pipes or ventilators, under shades and almost any place that has been left unattended for even just a few days.
Bees are most active during warm seasons, especially during the spring when flowers are in full bloom. During such seasons, if you see a few random bees flying in your garden or in your home, do not get alarmed. A few random bees are not necessarily an indication of a bee infestation.
However, the moment you feel their regular presence and that too in unusually large numbers, chances are that they have found a place of residence in your home or very near to your home. You should know that certain types of flowers in your garden could have attracted the bees and motivated them to create a permanent residence in your home. Nevertheless, this should not discourage you from planting beautiful flowers or setting up exquisite gardens, satisfy your green thumb to the core of your heart. In case, you run into a bee problem, wherever you are in Melbourne, we will provide you eco-friendly bee removal services so you can continue your passion for gardening.
Why Should You Ask for Bee Removal Melbourne?
Bees do not cause any harm to us like sucking blood from us or by spreading any kind of disease – but they sting and their sting hurts badly! Some bee stings could even be fatal, which is why we take quick action whenever any customer in Melbourne requests for our bee removal service.
Bees are very sensitive to any threats they feel from humans and if you invoke them even in the slightest of ways possible, they will attack you together in a swarm. The sheer number of stings can cause you so much pain that you could suffer from a cardiac arrest.  We can also remove the bees nest.
We understand that the only way to get rid of bees is by removing the hive. Our bee removal services for our clients in Melbourne are handled by our experts who use the safest methods and the best tools. So if you want to rid your home of bees, just contact us at Pest Disturbers Pty Ltd!
Other Pests we remove
We also remove other pests in Melbourne, including Ants, Wasps and Cochroaches.
Reasons to contact Pest Disturbers your bee pest control expert.

With 10 Years of experience in pest control-this brings peace of mind as we know how to take care of your situation.
We are your pest professionals and are fully trained to understand your immediate issue and investigate the cause of the problem to prevent in future.
Pest Disturbers staff are fully qualified, licensed pest controllers and follow Australian standards.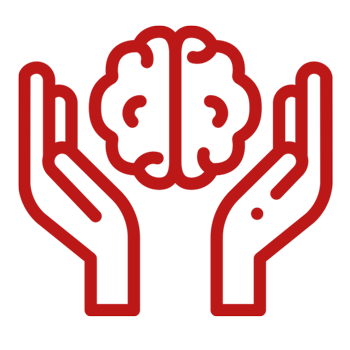 Our experience allows us to be very careful inside your house and work with family members, to achieve the desired outcome-the removal of pests.